The Paris-Biarritz Rally 2019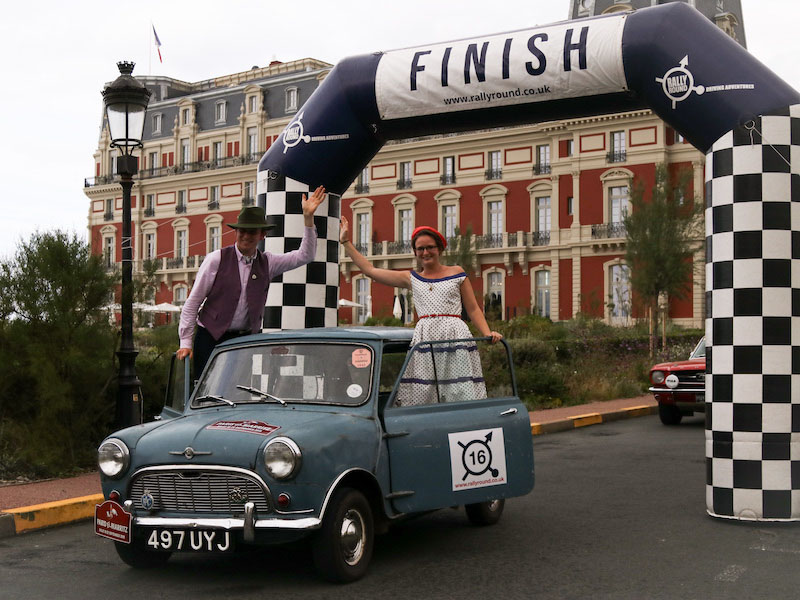 Somerford Mini would like to congratulate Tristan Beard and his partner, Sophia Lingham in successfully competing in this years' Paris-Biarritz Rally! Not only did they enter this historical rally, but also came away with the Best Period Dress Award... fantastic news!
Tristan contacted us with his idea to compete in this years' Paris-Biarritz Rally and asked us for some support in getting his beloved 1961 Morris Mini Minor ready for this gruelling test... which we happily obliged to. This high-profile rally took place from the 16th - 22nd September 2019, which is organised by Rally Round. The Paris-Biarritz Rally is a very competitive event covering an impressive 1245 miles, navigating through the scenery of France and Spain before finally arriving back in France. Everyone who enters the competition throughout the summer rallies traditionally pay tribute to the early pioneers of early transport, who bravely raced from city to city on the public roads, and so to win the Best Period Dress helped to galvanise the effort taken in getting the car across the finishing line and to be officially recognised at such a prestigious event.