Modification & Tuning
Transforming your 'Classic Mini'
Although at Somerford Mini we are well known for our restoration work, we also carry out Tuning and Modification work. This can be anything – from building a historic FIA race car, to fitting a steering column lowering bracket.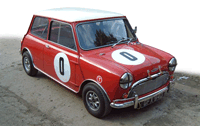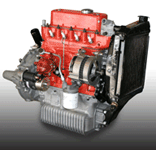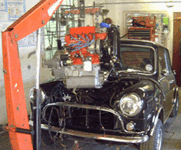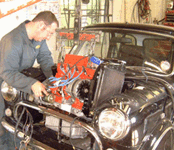 Popular conversions are up-rated engines and gearboxes, as well as suspension and brake upgrades. We stock a large range of performance parts which we are able to fit in our fully equipped workshop.
Please feel free to call our Service Department to discuss your requirements. Our experienced staff are always happy to help.

A good starting point when tuning any Mini is to fit a Stage One Tuning Kit. This comprises a performance exhaust manifold and system; water heated inlet manifold; performance air filter and a carburettor needle to suit. It also includes all gaskets, exhaust fittings and even heater hose.
This will typically give a 20% increase in power and around 10% extra torque. We stock these to suit all varieties of Mini.
A step up from this is to either re-work your existing engine or upgrade to a bigger capacity one. We build all our engines and gearboxes to special order, after detailed discussions with the customer. This ensures you get exactly the specification you want rather than an 'off the peg' compromise.
We have a large range of performance suspension and brake components in stock and can provide a set up suitable for every day comfort through to full race use. We will always discuss your requirements first and make recommendations if you wish.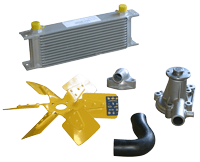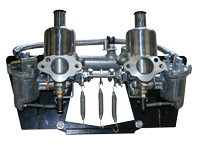 We can also set up your car's suspension geometry on our specialised tracking equipment. This can greatly improve handling and also save your tyres. This is something that gets overlooked on many cars.
If you are someone who likes to personalise your car, we can help with this too. From changing the gear knob to a coach-built body – anything is possible!
Most after-market wheels require body modifications and wheel arch extensions, all of which we can provide. Our wheel arch extensions include the original Bill Wood Group 2 and W&P style arches which are some of the best available.
We have a large range of dashboards and instruments available from a 'rally look' through to something more contemporary. To complement this we can offer sports seats, top quality carpets, walnut and alloy door furniture, new headlinings, electric windows, central locking etc. The list goes on and the choice is yours – we can create your dream Mini!