Heritage Approval
British Motor Heritage Approval means that Somerford Mini meet strict criteria regarding quality of service, product knowledge, financial stability, premises and that they carry a broad range of Heritage Original Equipment parts in stock.
Only the premier companies in the classic sector are approved to display the accreditation sign. This is testament to the level of care that we undertake in everything we do.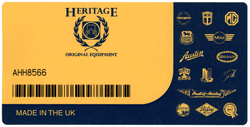 Customer Benefits

The quality of service you receive is of the highest order and you know you are dealing with the best companies in the classic sector. A British Motor Heritage product is made to the highest standards, mostly from the original tooling and to the original specification. All of their products are identified by the distinctive product label.
This label is only found on genuine Heritage Products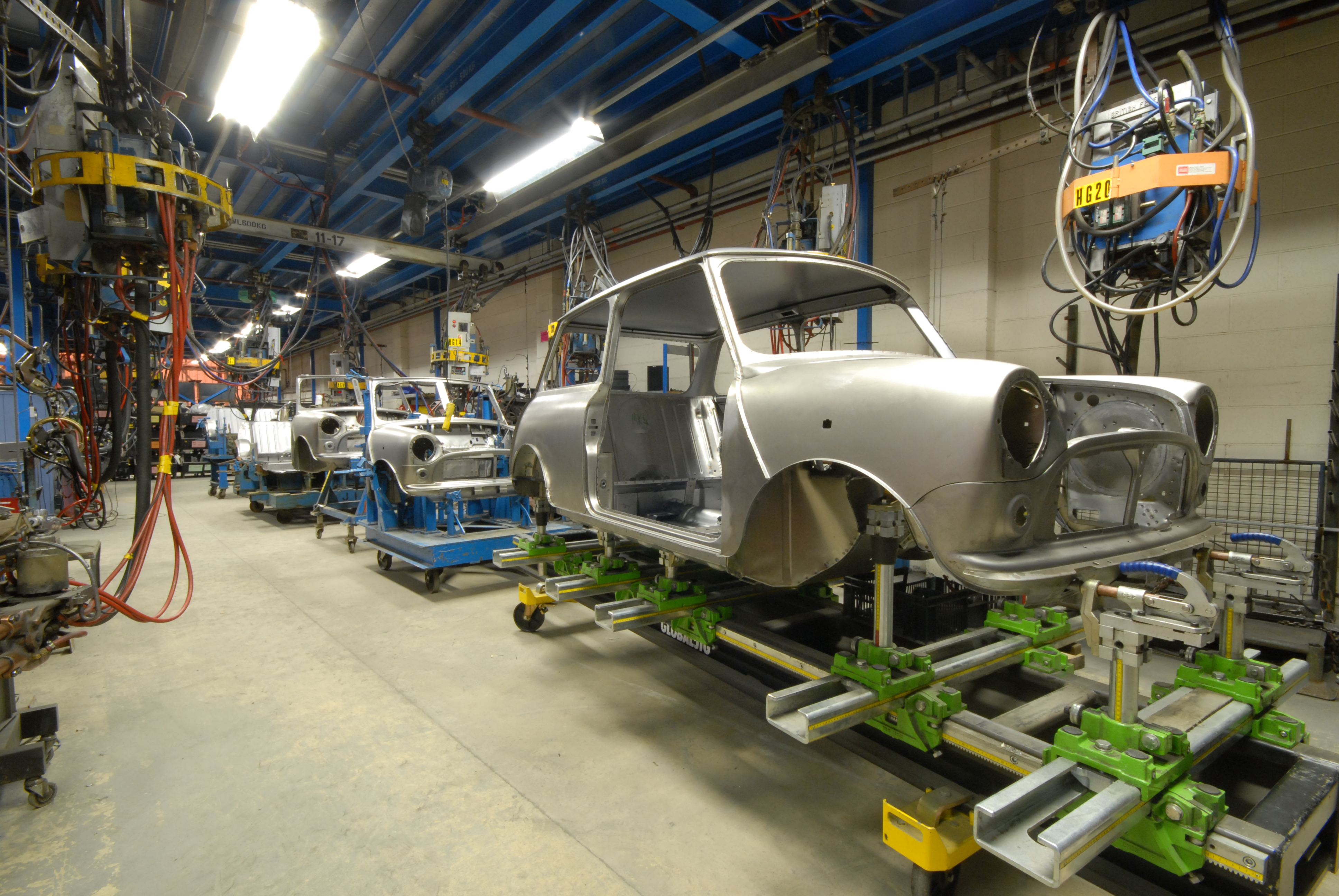 About British Motor Heritage

A privately owned company that has very close ties and agreements to the original vehicle manufacturers which enables British Motor Heritage to license the OE trade marks for products and Approved Specialists. The largest organisation of its type in the world, the company is a major producer of products for the Classic Car sector and uniquely offers in excess of 40 derivatives of bodyshells for Triumph TR6, MGB Roadster and GT, MG Midget and Austin-Healey Sprite, Mini and Mini Clubman, using original press tools and assembly jigs in the manufacturing process.
KEEPING CLASSICS ALIVE
British Motor Heritage Limited
Range Road, Cotswold Business Park, Witney, Oxon, OX29 0YB, United Kingdom
Tel: +44 (0) 1993 707200 Fax: +44 (0) 1993 707222
Email: info@bmh-ltd.com
Website: www.bmh-ltd.com
© 2005 copyright British Motor Heritage Limited

Rear Valence

Boot Lid

Rear Subframe

Mk1 Front Subframe

Front Grilles

Mini Van Doors