Group 2 wheel arches
15 years ago Somerford Mini commissioned Bill Wood who worked for the famous Stewart and Arden Company to make the moulds for our Group 2 arches. We gave him an original Leyland Special Tuning set and asked him to improve on the quality and fit (if you have ever seen the originals, you will realise just how rough and ready they were!) the results were superb and we have sold hundreds of sets since.
We have produced new sets of moulds from the original masters and have moved production to a new factory. The fit and finish are second to none and the finish is such that you do not need to paint them. They are supplied with arch to body piping and fixing screws.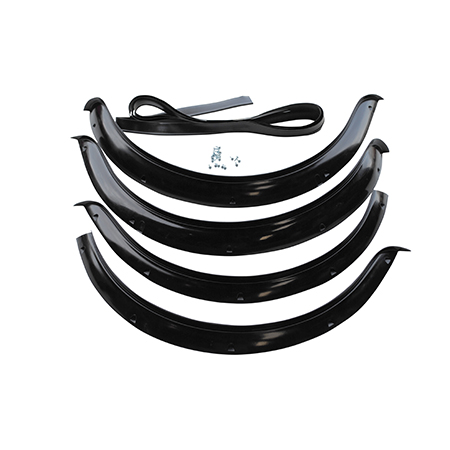 Order as: CAJJ3316 £76.60 inc vat Buy Now