Our History
Somerford Mini
Established in 1990
1990 Preparing for Business
Partitioning the Office

Digging out and installing the pit

Our Spares Department started with a massive hoard of original BMC and Special Tuning parts.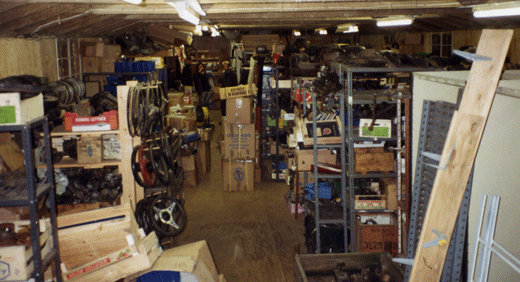 Now we had the stock, we started sorting and organising it!




We receive our first order from Japan

1991 - Our First Exhibition Stand
Our stand mainly consisted of photos and example cars


1991 - Our Exhibition Stand at Castle Combe
The stand at Castle Combe was a definite improvement upon the first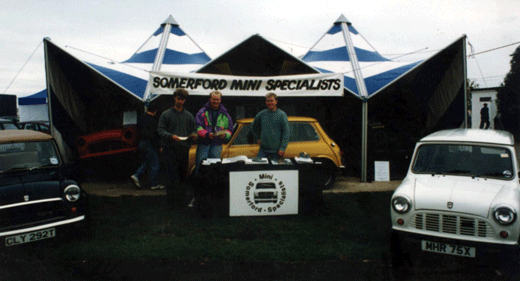 1992 - Exhibition Stand Mark 2
As the business evolved so did our exhibition display stand. It now had products available to buy direct from the stand.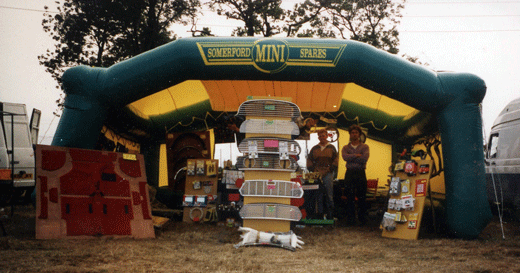 1995 - Castrol International Exhibition
Somerford Mini supported Castrol International with the development of their historic display stand by supplying the front end replica of 33 EJB The Monte Carlo winning rally car.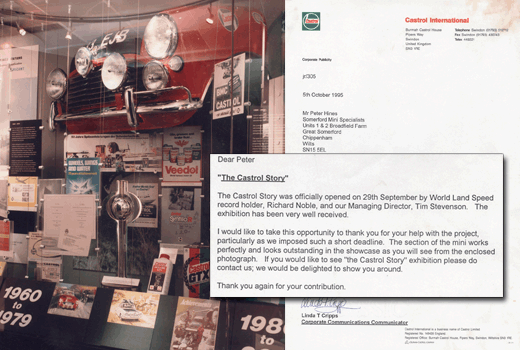 1995 - Somerford Mini is recognised internationally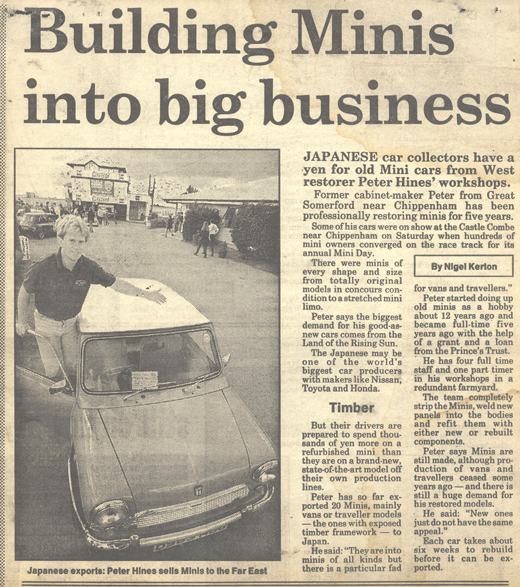 1996 - Sponsorship of the National Mini Seven Challenge
Rob Cullum and his Somerford Sponsored Mini Seven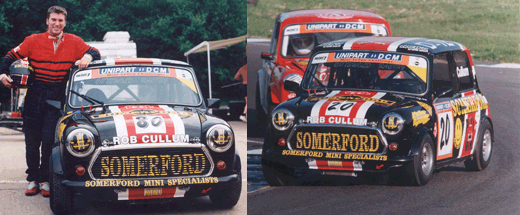 1996 - Big day out at Castle Combe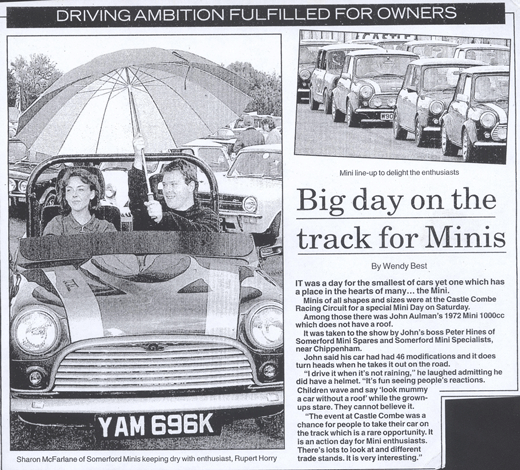 1997 - New Exhibition Bus
Exhibitions evolved further with the introduction of our Tour Bus stocked with spares and accessories for every Mini event. A first on the 'Mini Scene'.

1997 - Hereitage Certificate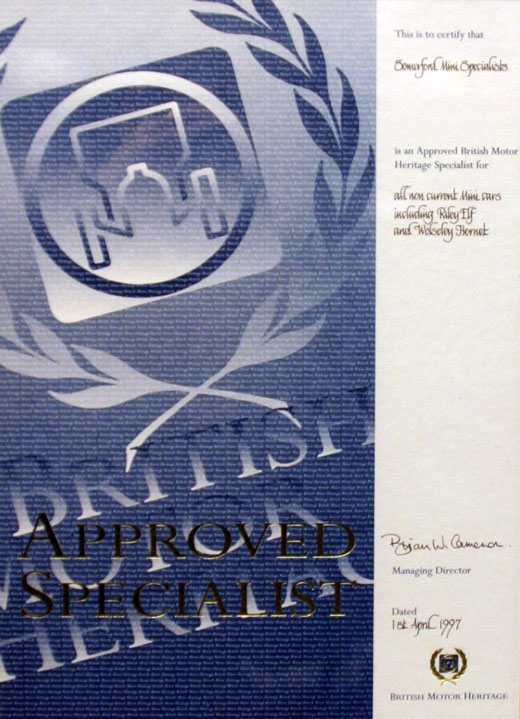 2000 - Parcel Force Business of The Year Award
Regional Winners of the prestigious Parcel Force Business Of The Year Awards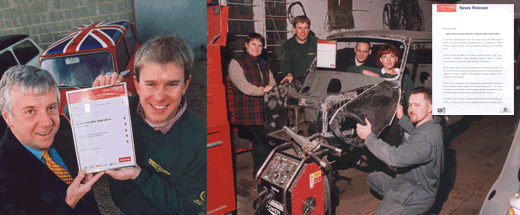 2001 - Parcel Force Business of the Year Award
Regional Winners again in 2001


2004 - Parts Catalogue Project is started
The most ambitious project ever undertaken by any Mini Specialist listing every component of every Mini and derivative ever made with 12500 part numbers illustrated and listed. The project took 3 years to complete and is now recognised as the most comprehensive Mini Spares Bible ever written. This catalogue once completed provided Somerford Mini with the starting point to develop on-line spares shop on the website scheduled for completion in late 2007. Our parts catalogue is already being referred to as the 'Mini Bible'